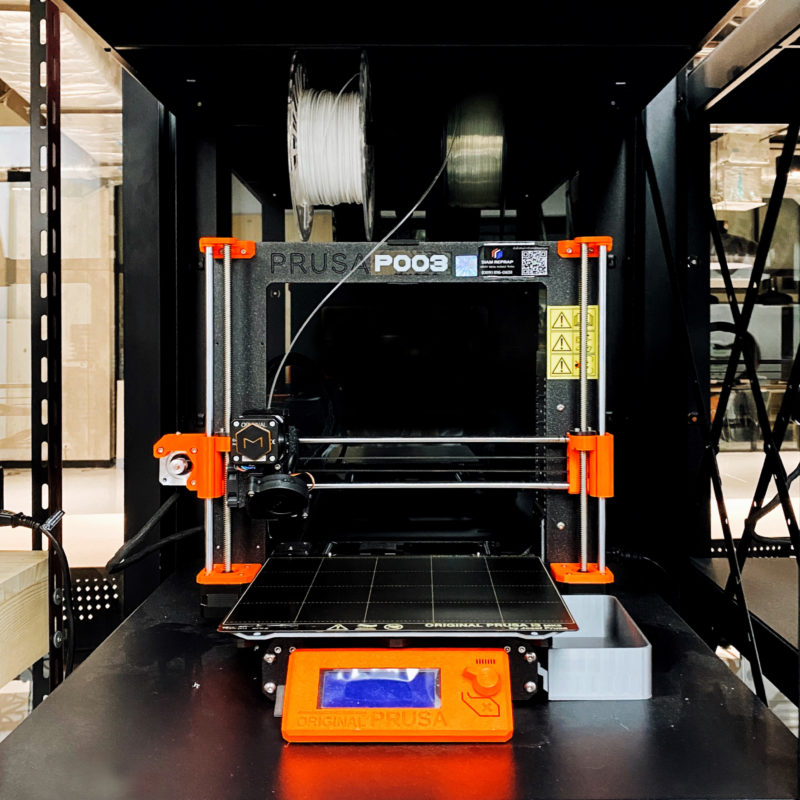 3D Printing
Our print-on-demand service comes with design process consultation by an in-house industrial design expert. Our makerspace is packed with wide varieties and colors of plastic filaments to choose from such as PLA, ABS, PETG, FLEX, translucent and composite. We print with 5 Fused Deposition Modeling (FDM) 3D printers that are reliable with multiple settings catered to your needs.
Price: THB 5/minute for STL file and THB 3/minute for GCODE file
CNC Milling
(in operation soon)
Our ShopBot CNC milling machine can create virtually any pattern or shape and will do it fast and precise in materials such as wood, plastic, foam, aluminum and many composites.
Price: THB 20/minute
Laser Cut
Our powerful CO2 Laser machine can cut and engrave wood, cardboard, acrylic and leather. You can easily create customized/personalized products within minutes.
Price: THB 20/minute